Hello! I've very recently introduced myself in the forum and I want to show you my designs!
I've made 5 designs so far, that range from simple to really complex. All of them are creatures that I think are very uncommon as origami subjects.
I hope you like them, and please share your thoughts! (also I apologize if they're too many photos
)
All of them folded from a single uncut square.
First is an axolotl. A relatively simple design.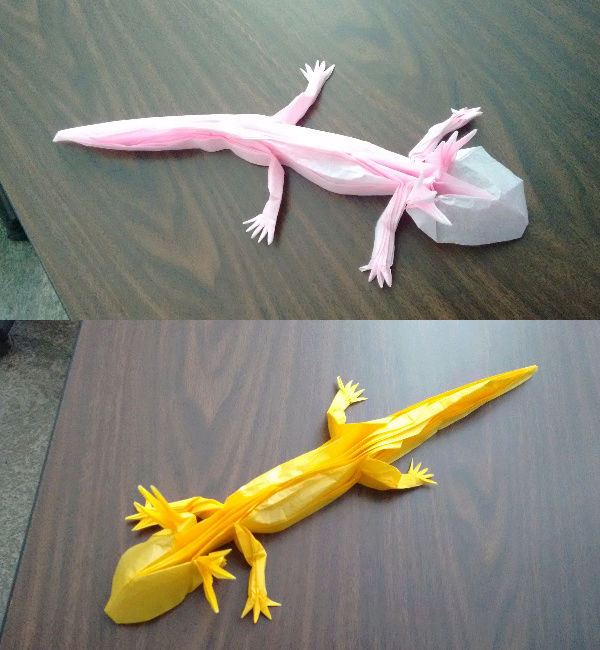 In the last photo I (crudely) glued 2 papers and folded just the head to show the color changes of the external gills
Next is
Macrauchenia
, an extinct mammal with a distinctive "trunk". I made it after wanting to design something simple using no box pleating.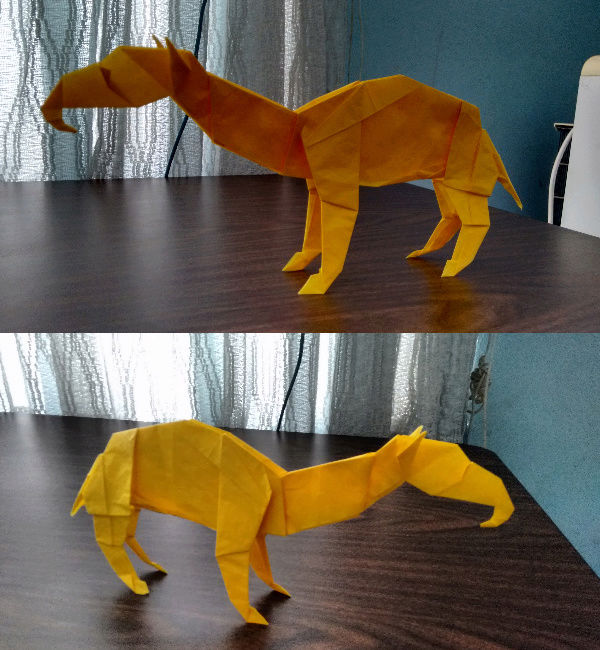 Then there is
Epidexipteryx hui
. The hardest part of this one was creating "fingers" of different lengths.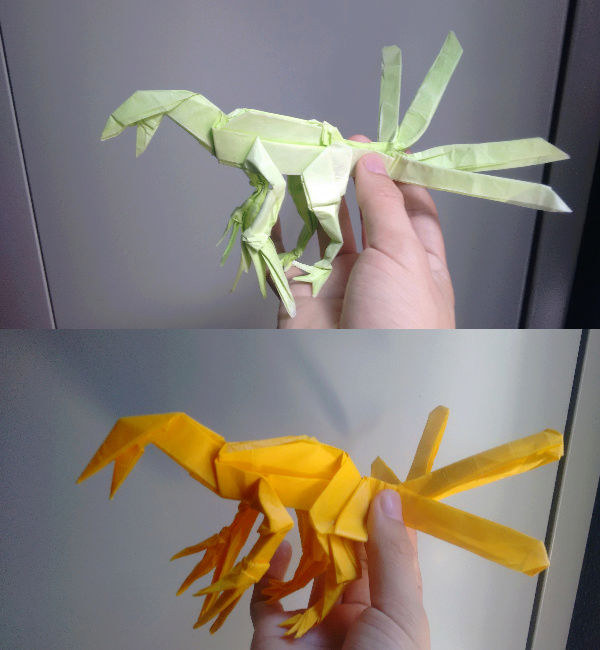 This one is the Thanator from the movie Avatar. By far the most complex one.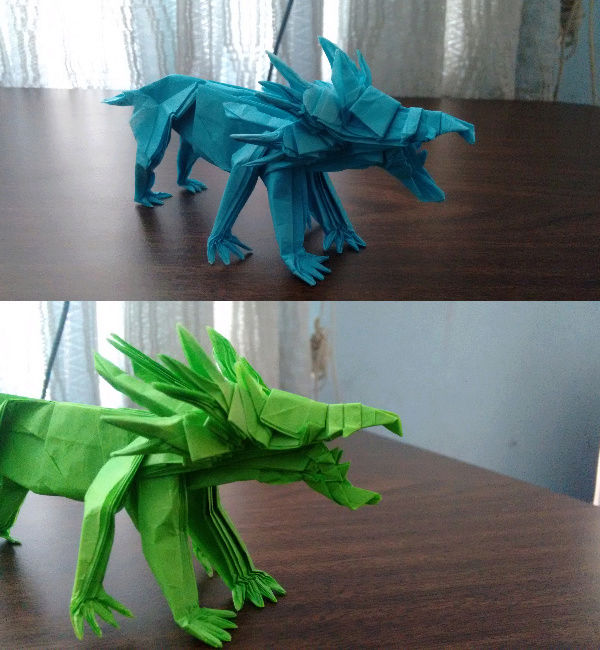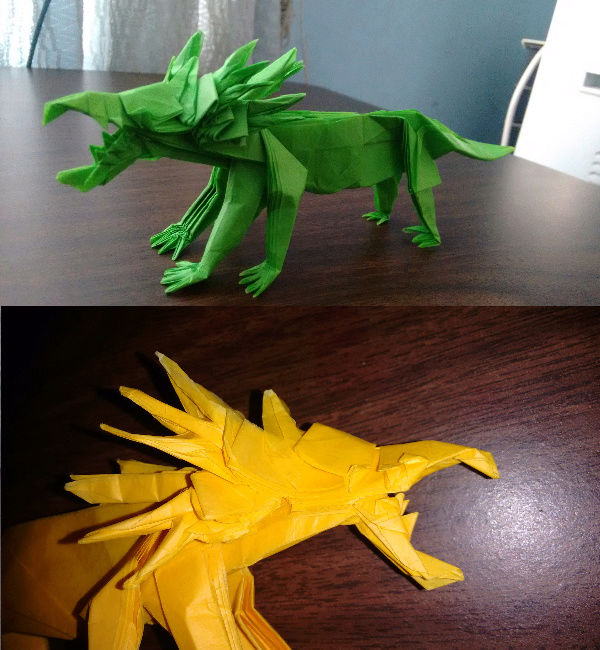 Finally is the Ikran or Banshee, also from Avatar. When I first thought about designing it, I wanted to use individual flaps for each of the "fingers".