Spiritofcat suggested I do one of these threads, so here goes! I think I finally have some models of my designs that photgraphed well enough to put up here (or at least I hope so - the average photo standard here seems quite a bit higher than the ones present on deviantart for the most part).
All of the models below are rather simple ones of mine, so I expect there will be many similar ones floating around. I did all of the models with 30cm paper that is quite thick. It's bad for folding things any more complex than these designs, but finished models from it feel absolutely delicious when using that paper. It's also the best paper I have currently for photographing, since I prefer to use 15cm or smaller foil paper usually.
Unicorn: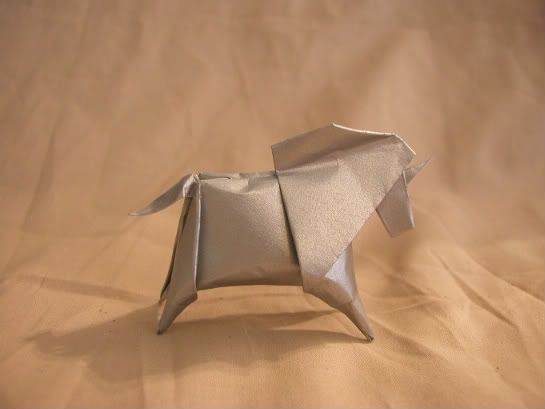 Instructions:
http://fc03.deviantart.com/fs44/f/2009/ ... aQuick.jpg
The very first thing I designed myself (I was 8 or 9 at the time I think). This particular fold of it is recent though.
Walrus: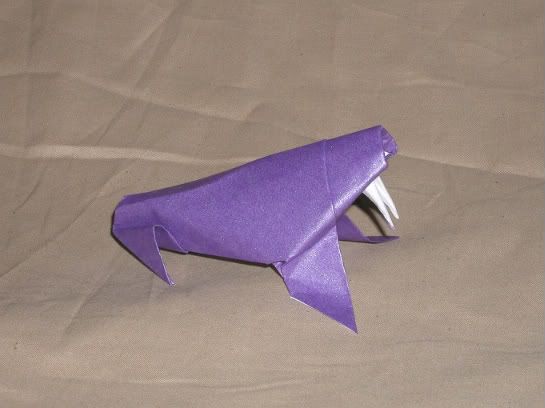 Instructions:
http://fc05.deviantart.com/fs46/f/2009/ ... aQuick.jpg
Somewhat accidental design resulting from trying to graft a triceratops out of a much older dinosaur design I had. So, the Triceratops below is mainly an inside-out walrus.
Triceratops: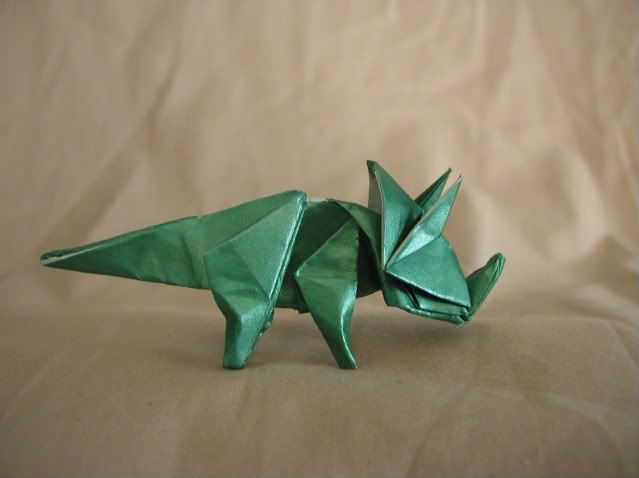 Instructions:
http://www.deviantart.com/download/1294 ... aQuick.pdf
and needs these too:
http://www.deviantart.com/download/1294 ... aQuick.pdf
This particular model had a bit of a mishap unfortunately just after I folded it. I had to apply a very small drop of glue at the top of the hips to seal the coated, colored side of the paper and prevent it from cracking down the leg. I've not had that issue with thinner paper. Still, this one seemed to photograph better.
I wasn't sure how many of these I should stick in one post, so I'll leave it there for now.