JumPurge wrote:You wanted instructions to make a bust to practise the head, so I gave you that.

Alright.. Start with a large peice of paper, that's a 2:1 ratio. Or half a square. A rectangle.

Fold it in half, you have to squares. Fold it diagonally, you have four right angle trangles. Adding a middle line where a normal quarter is will do good.

Now make it into 14th's. All the way down the strip. That way it will have 14 : 1 bars going all the way down the length of the model.

With the top two, divide by 12. Basically, just each one fold in thirds, than fold each of those into quarters. 4 x 3 = 12, so there. Now, that's not enough to make the full mermaid. face, arms, hair, etc.

You'll have to divide another bar by 12, but only enough so you can reach 20, while cutting off 6 on the top. You've basically now made this part:

The rest is either self explanitory, or already explained, and making simple sinks. The scales are but simple pleating. In the actual CP the scales separate more as they approach the stomach, however, I ignore that for simplistic reasons.
Am I right when you said 14 bars all the way down the strip, is it like this?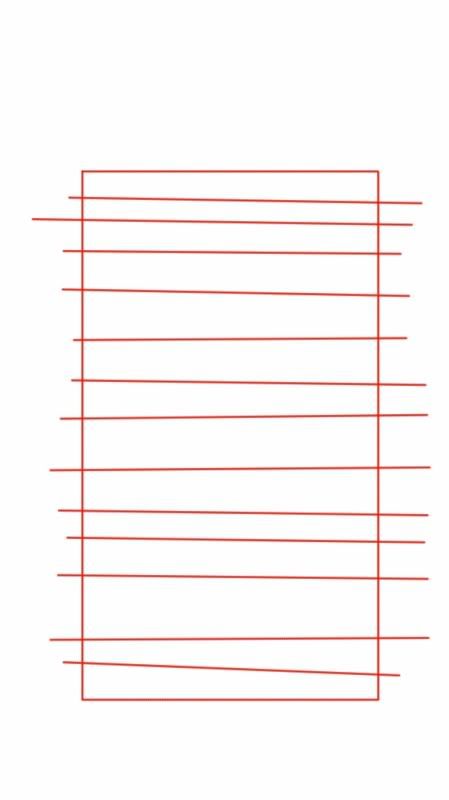 Wouldn't that mean I have to somehow divide by 7ths on a rectangle all the way down? Is that even possible?
Then you mention, "the top two." What is that? I thought by doing that division that it was dealt with. Your explanation confused me.