Hello Everyone,
I launched an experiment that I called the
Origami Butterfly Flyaway
project. I'm making origami butterflies(one of my designs) and sending them by post to people who request them all over the world. In return they take a picture of the butterfly where they live, and e-mail me the picture (and of course they keep the butterfly).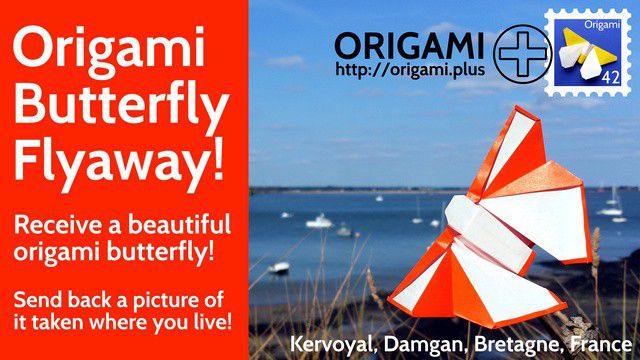 I started last month and got back 10 pictures that I put on a world map.
Would you like to participate? If so just send me your name and address, your favorite color, and I will make and send you a butterfly. (full details on
http://origami.plus/origami-butterfly-flyaway
)
Alternatively you can fold the butterfly yourself, it's this model:
https://www.youtube.com/watch?v=wA0GTETfo6M
What do you think of this project?
Thank you,
Stéphane