My first origami book: Origami for Halloween
Posted: October 25th, 2017, 3:46 pm
Hi Everyone,
I just published my first origami book:
Origami for Halloween
.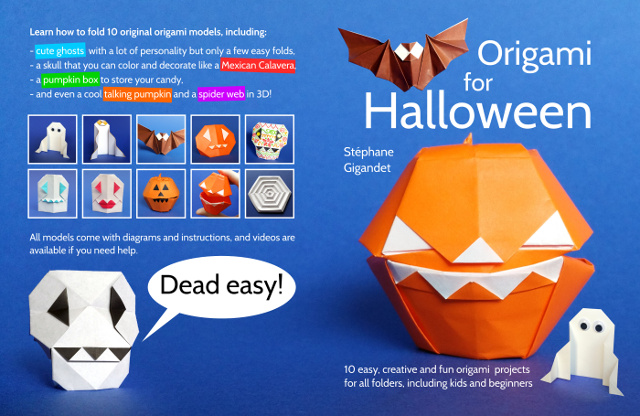 It's a small book with 24 large pages (8.5 x 11 inches, roughly like A4), full color. It contains diagrams for 10 of my models: ghosts, pumpkins, a bat, a spider web, and even a talking pumpkin. It's suitable for kids an beginners, but more experienced folders have given it good reviews too.
The paper book is available on Amazon and Amazon Europe ($9.99 / 8.50 euros), and there is an ebook version on Origami Shop as well. The paper one can make a nice Christmas present.
The book is available in English, French, Spanish, and soon German and Czech, thanks to great members of the origami community who have translated it.
I hope you will like the book.
Thanks,
Stéphane