Hidiho :p
I tried folding Nguyen Hung Cuong's new model, the Chef Rat.
The outcome was...let's say it was not as impressive as the authors
I am rather satisfied with the body...first try of a more complex CP and i used Kraft Paper.
When folding the hat i came so frustated after a while that i just wrapped it arround and tried to hold it in place with a few folds...
I hope someone has some hints how to solve that problem more elegant *g*
You can download the CP here:
http://origami.artists.free.fr/NguyenHu ... hefrat.htm
My Rat:
The Original: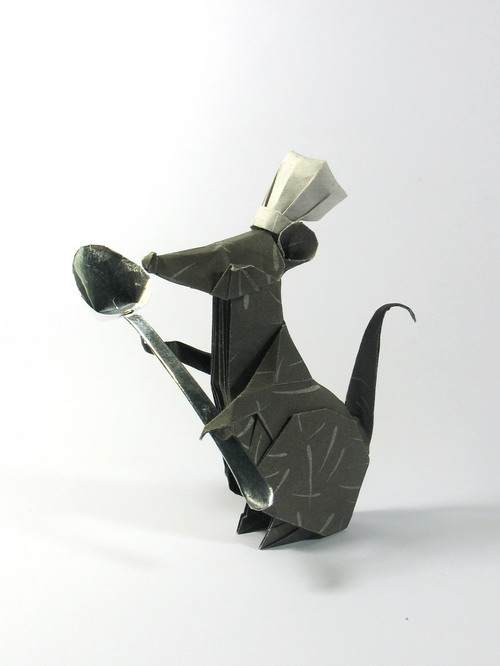 Thanks and happy folding
max