For August, I propose the theme of "curves." This can be any subject or model that displays at least one prominent curved feature. Folding methods would include both curved folds and curved features emulated by other means (such as expanded pleats or a long series of crimps). Hopefully this theme will lend itself to both the simple and complex.
Rules:
- new designs or significant modification of an old design
- rectangles or squares only
- one sheet, no cuts or glue
Here are a couple of things that might be inspirational as far as showing curved features: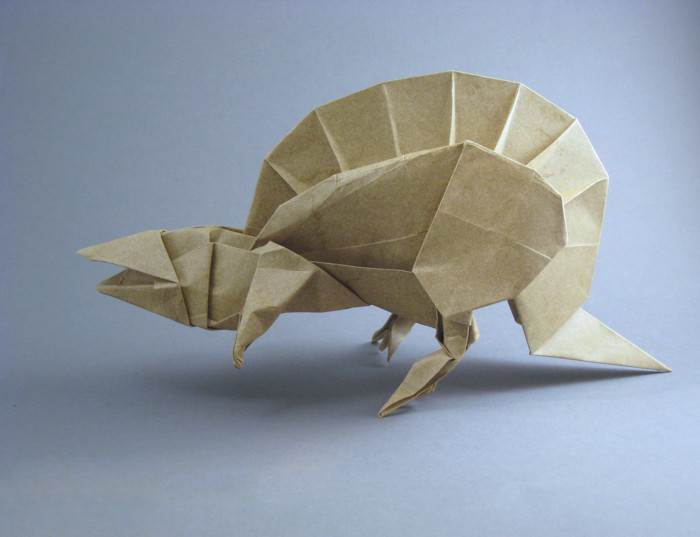 The sail of this Spinosaurus by Issei Yoshino, folded by Gilad Aharoni.
Dinh Giang's Santa Clause
I have also seen some wonderful curved-fold tessellations, but I cannot find an author name for the ones I'm looking for so I will have to wait on posting those. Maybe someone else will know some examples of this sort of tessellation?
Sorry for the delay in posting this - I was in the process of posting it several hours ago but got delayed. Also, I hope this theme hasn't overlapped strongly with previous ones - I looked carefully through the list this past month but I always fear I may have missed something.
====
EDIT: I forgot to add the judge! Anermak will be judging.